News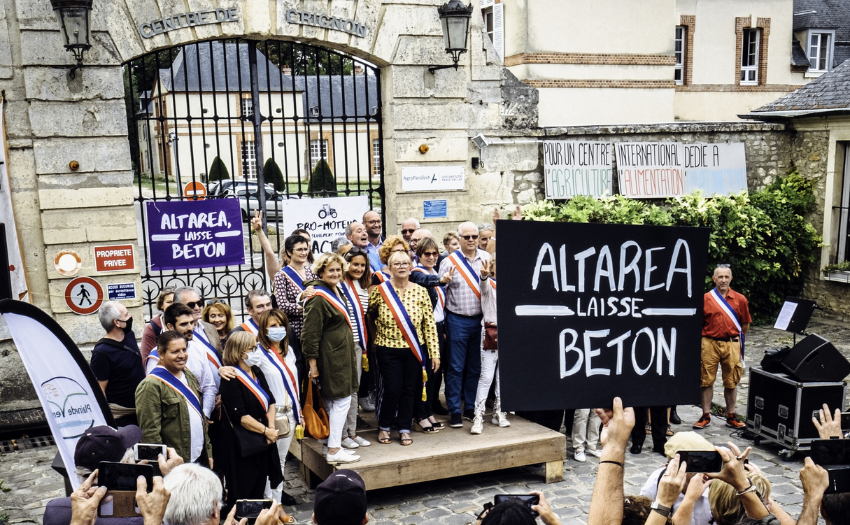 Credit: DLA
Demonstration in Grignon, September 11, 2021
Grignon: the day the French state wanted to sell the estate to developer Altarea - Les Echos, 7/9

View 383 once
In this seventh article in the Domaine de Grignon series, we look back at the French government's decision to sell the estate to developer Altarea.
"We are extremely disappointed by the decision-making process, and will do everything in our power to ensure that the project does not go ahead" Nadine Gohard mayor of Thiverval-Grignon
"It's time to organize a genuine consultation with local elected representatives to find a solution acceptable to all", Sophie Primas, senator for Yvelines and chairwoman of the Senate's Economic Affairs Committee (LR), told the government.
This article gives us the opportunity to thank once again the many local and national elected representatives, from all political persuasions, who showed us their support during this period. Today, still determined and aligned with the mayor of Thiverval-Grignon and the local elected representatives, we await the government's decision following the recent consultations.
---