The estate
Located in the Ile-de-France region, in the heart of the Yvelines department (78), the commune of Thiverval-Grignon is home to this estate " so close to Paris that you can see its glimmer, but far enough away not to hear its rumors", according to the founders of the school that made it famous.
Immediately adjacent to the Plaisir conurbation, and accessible in less than thirty minutes from the Montparnasse train station via the Transilien N line, Grignon lies at the interface between rural and metropolitan areas, and has been combining this dual influence for several centuries.

only 15km away from Versailles
of surrounding wall, enclosing 133ha of forest and 120ha of farmland
of buildings: castles, amphitheaters, residences, laboratories...

of agronomy, from the Royal Institute to AgroParisTech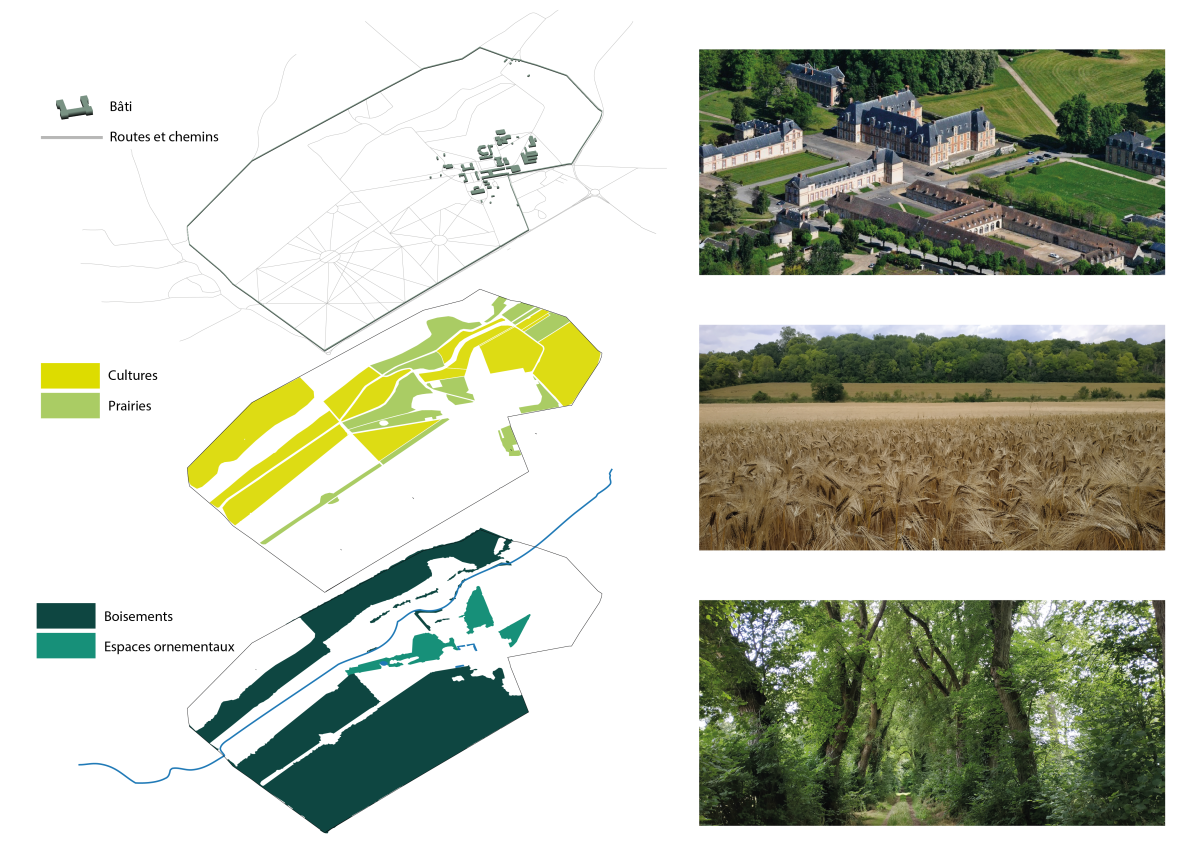 Image above: © Ariane Lenhardt

A private matter...
Inhabited since ancient times (prehistoric, then Gallo-Roman remains), Grignon has seen a succession of notable owners since its acquisition by François Ier. Over the course of three centuries, the estate has been owned by a succession of royal favorites, chancellors of France, presidents of parliament, marshals of the Empire... all of whom have gradually enlarged the estate, giving it its present form and colorful history.
... at the School of Agronomy
The estate was personally purchased by Charles X in 1826 to house the Royal Agronomic Institute. The school developed here for almost two centuries under a variety of names, making it France's oldest agronomy school, now known as AgroParisTech. In 2022, AgroParisTech moved to the Saclay plateau (Essonne), leaving behind a heritage of scientific, academic, architectural, historical and agronomic significance that we will continue to bring to life as we face the challenges of the 21st century.
Photo: AgroParisTech at Thiverval-Grignon © Nicolas DUPREY / CD 78 License CC BY-ND 2.0