Hotel & Seminars
With our partner Sodexo Live! we host events, congresses and symposia with the ambition of mediating between the major families of agriculture, food and the environment.
Our aim is to offer our sectors a forum for debate, where all stakeholders (operators in the field, companies, inter-professions, citizens, associations, trade union and political movements, administrations, not forgetting the press and teaching and research institutions) can come to make progress, consensus after consensus, towards the ecological transition of our agricultural and food systems.
We believe that Grignon, with its history, heritage, symbolism and beauty, represents the ideal neutral setting for such mediation.
Of course, the hotel will also be accessible to every passing visitor or tourist willing to discover the estate and its surroundings over several days !
The perimeter of the residential hotel/seminary complex is designed to make use of some of the school's historic buildings (built before 1941), which are listed as historic monuments: the castle, its two pavilions (Horloge and Rose des Vents), the Grands Labos and the Vandervynckt pavilion.
This ensemble is the estate's most important heritage asset, and the one requiring the greatest investment.

Photo: © Francis Tack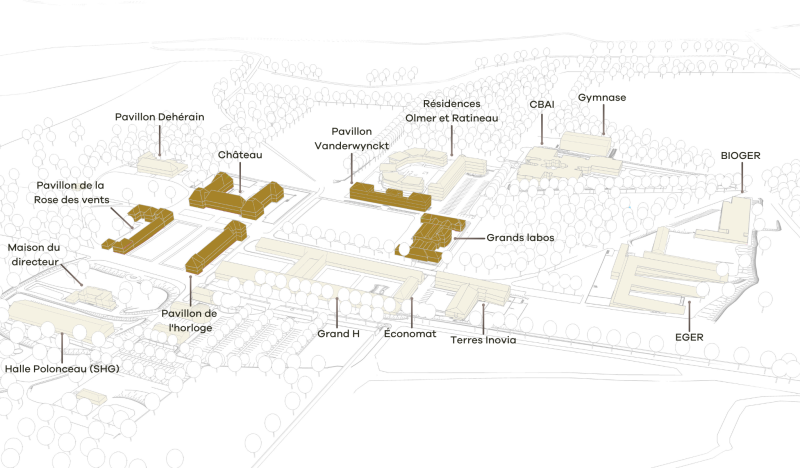 Discover the other business units